The Benefits of Starting a Franchise
If you're thinking about starting a business, you might want to consider buying a franchise. A franchise is a business model in which the owner of a brand, product, or service licenses the rights to use its name and system to a third party. Franchises can make for incredibly profitable businesses, but there are also some important things to consider before making the decision to go this route. In this article, we'll explore some of the benefits of starting a franchise and offer some tips and advice on how to choose and operate one.
Benefits of Buying a Franchise
There are many advantages to buying a franchise instead of starting your own business from scratch. Here are some of the most significant benefits:
Proven Business Model
A franchise has a proven business model that has already been tested. The franchisor has already established a successful business and is willing to share their knowledge with you. You'll receive training on how to run the business, marketing and advertising support, and ongoing assistance.
Brand Recognition
One of the biggest benefits of buying a franchise is the built-in brand recognition. People are already familiar with the brand, and you won't have to spend time and money building awareness and credibility. The franchisor has already created advertising campaigns that have made the brand a household name.
Support and Training
Franchisees receive ongoing support and training from the franchisor. The franchisor provides all the necessary materials, marketing support, training, and other resources.
Reduced Risk
Starting a business from scratch can be risky. There are no guarantees that the business will be successful, and there are often a lot of unknowns. With a franchise, the risks are reduced because you're using a proven business model.
Economies of Scale
When you buy a franchise, you benefit from economies of scale. The franchisor can buy supplies, equipment, and other materials in bulk, which reduces costs. This means you can offer products and services at a lower cost and still make a profit.
Tips for Choosing a Franchise
If you're considering buying a franchise, there are some important factors to consider before making your decision. Here are some tips to help you choose the right franchise:
Research the Franchisor
Before you commit to a franchise, do your research. Look into the company's history, financial stability, and track record of success. Talk to other franchisees and read reviews to get a sense of how satisfied they are with the franchisor's support and training.
Consider Your Interests and Skills
Choose a franchise that aligns with your interests and skills. If you love food and have experience in the restaurant industry, a food franchise may be a good fit for you. If you're passionate about fitness, a gym franchise may be the way to go. Consider your skills, experience, and interests to find a franchise that you'll be passionate about.
Evaluate the Investment
Franchises have different investment requirements. Before you commit to one, evaluate the investment and make sure it's within your budget. Consider the franchisor's fees, royalties, and marketing requirements. Look at the total investment required and make sure you have the funds to cover it.
Talk to Current Franchisees
Talk to other franchisees who are currently operating the same franchise. Ask about their experience, what they like and don't like about the franchise, and whether they would recommend it to others. This will give you a better sense of what you can expect.
How to Run a Successful Franchise
Once you've chosen a franchise, it's important to know how to operate it successfully. Here are some tips to help you run a profitable franchise:
Follow the System
One of the keys to success in a franchise is to follow the system. The franchisor has created a proven business model that works, so it's important to follow their guidelines. This means using the same branding, advertising, and operational procedures as other franchisees.
Hire the Right Employees
The employees you hire can make or break your business. Make sure you hire employees who are reliable, trustworthy, and have the necessary skills to perform their job. Train them effectively and provide ongoing support and guidance.
Maintain Quality Control
Maintaining quality control is essential in a franchise. Customers expect a consistent experience across all locations, so it's important to adhere to the franchisor's standards of quality. Monitor your products and services to ensure they meet the franchisor's guidelines.
Engage in Local Marketing
While the franchisor will provide national marketing support, it's important to engage in local marketing as well. This means creating partnerships with other businesses, participating in community events, and reaching out to local media outlets.
Conclusion
Starting a franchise can be a profitable decision that offers many benefits. When choosing a franchise, it's important to do your research, consider your skills and interests, and evaluate the investment required. Once you've chosen a franchise, it's important to follow the system, hire the right employees, maintain quality control, and engage in local marketing. With the right approach, a franchise can offer a rewarding and profitable career path.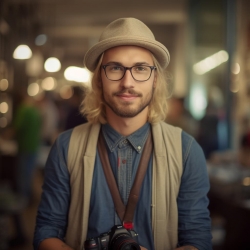 Últimas entradas de Michael Sullivan
(ver todo)